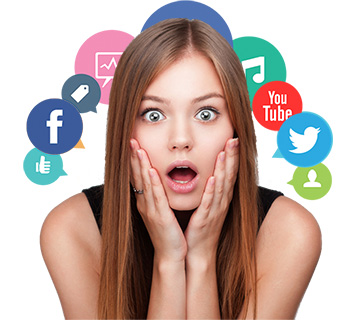 Being part of the consumer electronics industry is fantastic but has its drawbacks – sometimes when things do not go as planned, you may find yourself frantically preparing for CES during the festive period while all of your friends and family are enjoying the holidays. The only way to avoid the sight of your children craving for your attention while you work on Christmas and Thanksgiving is to have all your ducks in a row before the festive period begins. While working weird hours is sometimes part of our marketing and sales job descriptions, having a proper plan will reduce the stress levels before the show to a minimum – time management can save you, and your employees, some precious time during the festive season.
Most likely you've already negotiated the best booth location at the show, you have your booth design, and logistics arranged, hotels and flights are booked, and all employees who will be manning the booth have their business visas granted. Hopefully, your submissions for CES Innovations award and speaking opportunities at the event have been successful, and you are ready to rock.
Everything is up-to-speed and now is the time to start executing the activities that make your presence at the CES noticeable, i.e., your communications plan. After all, the main reason for your presence at the show is to tell your story to the world and draw the attention of industry leaders, shareholders, investors, future business partners and potential clients. One of the most effective ways to generate buzz at CES is to execute quality PR campaigns before and during the show. We've prepared a list that can help you get the most out of your company presence at the biggest technology trade show in the world.
Revise your story
The trends in marketing communications change rapidly, and your PR professionals should always be on the ball making sure the way you communicate your brand message will bring you the maximum amount of results and attention. The company communications strategy that you discussed with your PR experts of choice six months ago may no longer be the optimal option for you. What sounded like a good idea half a year ago, may not be the perfect way to approach things now. Companies evolve too – your R&D team might have misguided you, and the product or service you were planning to launch at CES may not be ready for the show.  But don't stress yourself out, with the right PR counsel on hand you may simply have to perform a few minor tweaks in your marketing communications strategy and still be a success.
Create media buzz BEFORE the show
The best way to prepare for the show is to get the eyes of millions gazing at your brand before the show takes place. You will have to pique the interest of CES attendees. Their reason for attending the show must be to visit your company's booth. It is great that you've spent a huge amount of money to have your booth at the show, but with a fraction of your marketing budget, you can keep your brand in the news all the time. Attending trade shows isn't effective if there is no communications plan in place that will make people want to visit you at the booth. Teasers, media alerts and news releases giving details about what's about to come have to be circulating the media space on a weekly basis should you want to attract a crowd.
Consider pre-show events
Now is the time to decide if your brand will be participating in any of the CES pre-show media events such as Pepcom's Digital Experience, Showstoppers, and CES Unveiled. Sending the correct message and cutting through the noise of CES is sometimes hard and these events are in place to help you get noticed by some of the most important technology news gatekeepers in the world. Having the majority of the most influential technology journalists, analysts and influencers in the world, under one roof, is a great opportunity to get exposure and get the world buzzing about your brand before the show has even begun. We've attended all three shows in the past, and every single appearance has been an absolute success for our clients. They are not cheap, but with the right PR support, you will get a fantastic ROI. Luckily, there's still time to book your slot and attend at least one of the events.
Send a killer invitation
Pro-actively approach media representatives and influencers whose audiences will be interested in learning more about your brand, service or product. Now is the time to start working on those target media lists and prepare a killer invitation which will help you get those meetings confirmed. There are approximately 4,000 companies that exhibit at CES every year, and journalists get bombarded with hundreds of emails every day. The invitation is your opportunity to shine bright, attract their attention and elevate your company above the competition. It's important to seek PR counsel when preparing and distributing invitation aimed at media representatives – if your pitch is too salesy or catchy, the journalist will simply ignore you. There are thin red lines that should never be crossed. No high profile reporter ever wanders the floors at CES looking for news – they go to meetings that have been scheduled well in advance.
Explore other opportunities
Should the media ignore you due to being "already booked," take a "no" for an answer but offer a lunch or a dinner meeting during the show. Sometimes the reason you get the negative answer is that they do not have time for you. Depending on your budget and the type of crowd you want to attract, getting a popular person to make an appearance at your booth may be an effective move too. Carefully choose that person. By picking the wrong person, you may attract the wrong crowd.  Justin Bieber won't do your semiconductor company much good so make sure you think this through before you invite somebody famous for a special appearance at CES. Explore opportunities that are worth exploring and invite industry leaders or influencers who can entertain and speak to your audience.
Have a goody bag with your media kit
There is nothing worse and more frustrating for journalists than a poorly compiled media kit. Having a proper media kit is as important as knowing what you are talking about. The way to prepare one for a trade show is to have a pen-drive that comes with a press release, spec sheets and high res images and a paper copy of your latest and most relevant for the meeting press release. Journalists love goodie bags too! While this may not sound serious, having a classy way of saying "thank you for visiting" is crucial in building a relationship. And remember: don't leave the printing of the press release for the last moment – you will be surprised by the amount of junior marketing blokes running around like headless chicken trying to find a working printer during the show. Be prepared!
Arrange media training for both you and your employees
The media representatives are not meeting with you to do you a favor and promote your brand; they are not your friends. The only reason they are at your booth is because they've already heard about you, they have been invited by your PR representative, and they expect to be wowed by the service or the technology you are offering. Make them feel special but do not over-thank them – they are simply doing their job. Also train your booth staff always to be aware of journalists. If they see that for some reason the person they are having a conversation with has media credentials, get them to forward the journalist over to a qualified spokesperson. Small mistakes and slip-ups can affect the perception of your brand – it's crucial to be in control and to pass along the right information.
Prepare Q&A and rehearse
Even if you are a seasoned consumer electronics show-goer with 25+ years of industry experience or just a newbie about to have their first appearance at the biggest technology conference in the world, you need to rehearse and stay on top of your game. Even though it has never happened on our watch, we hang out with journalists on a daily basis, and we've heard the horror stories from them. Spokespeople acting inappropriately, answering simple questions about their products and services incoherently. Make sure you are familiar with the briefing book and you know who you are meeting with. Even if you are absolutely sure of what you are talking about, have a quick rehearsal with your PR consultant. Accept it as a proof-reading of a press release – it is always better to have 2-3 pairs of eyes looking at it rather than just one. This may feel as one of the rules you are tempted to ignore, but please do not do so. Have a Q&A ready and rehearse before the meetings.
Study the briefing book
One of the reasons companies do not manage to get the most out of meetings taking place at shows such as CES is the fact that they haven't studied the briefing book. The killer briefing book that your PR agency gave you days before the show has absolutely everything you need to know about the media representatives who you will be meeting. You will see their names, the way you should pronounce their names, the outlets that the journalists work for and brief profiles of both the media representatives and publications that you will be meeting with. Sometimes you may see some of their recent work too. Each publication has its different flavor of news that they cover and want to hear about. If you talk to an outlet that covers geek stuff about how luxurious your product is, you may not end up getting a favorable coverage. Staying in control, and talking about the things they want to hear the most, is crucial. Use the long flight to Las Vegas to flip through the briefing book and learn more about the people you will be meeting at the show.
Plan to follow up with the media
A successful appearance at CES is not all about the results that you will get during the show, but about the relationships that you will start building or continue maintaining after meeting with the people that speak to your customers. Make sure that your PR assistant takes notes with contact details of everyone you speak with, everyone who blags a goodie bag, and everyone who is considered a media representative. Get them to collect all the questions in one place and keep them for the future – having those questions on file will help you prepare for next year's Q&A. During the interview you may be asked questions which answers you do not know from the top of head. Get your PR team to make a note of such and get them to follow up with the journalist as soon as possible. Delivering the information to the journalists in a timely manner means that they will not end up publishing misleading or untrue information about your business. Having control over the conversation is absolutely crucial at tradeshows such as CES.
While this is not part of your communications plan, having comfy shoes is vital if you want to survive the show. While the meetings are mostly at your booth or suite, sometimes you may have to walk to a radio/TV studio so feeling comfortable in your skin is a must. These are some of the basics of having a prosperous tradeshow attendance at CES. If all of these points sound complicated or like "too much work," you may want to consider getting external help. If your current PR counsel is not planning these out and speaking to you about them, or for some reason, you are not happy with the results, check out our helpful tips for finding a quality technology PR agency that can execute on your behalf.