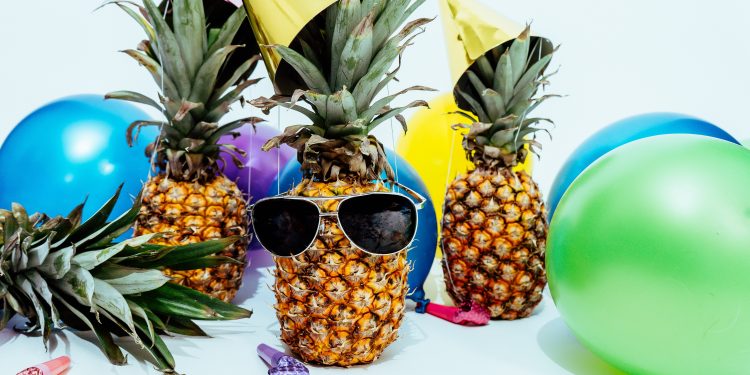 This year "Happy 4th" has a special meaning for all of us here at Bacheff Communications. While we are undoubtedly excited to celebrate Independence Day in two weeks, we are having our own unique "Happy 4th" in 2020. Today we are proudly observing a corporate anniversary – Bacheff Communications' 4th birthday! Yes, it has been four years since the business started operating in California.
This is a great time to take a casual stroll down memory lane and remember how it all started. I loved flirting with the idea of starting a business while I was residing in England, but I did not take action. Setting up a successful marketing-related entity during a global financial crisis would have been too challenging given the experience and knowledge I had at the time. Fresh out of school, I considered myself lucky even to be part of the industry during such turbulent times.
I was also fully aware that to make a difference, I firstly needed to know the industry inside out. I started my career as a reporter, but the more I was mingling with PRs and other fellow journalists, the more I realized that I've been barking at the wrong tree all along. It didn't take much time before I made a move to the dark side by entering the world of public relations. The industry accepted me with open arms! Creating the narrative felt much more compelling than reporting on it.
Over the years, I actively managed and, in most cases, developed countless successful PR campaigns for some of the most recognizable tech brands in the world. This was when I noticed the gaps in the marketing communications industry serving electronics companies in particular. I knew that one day those brands would realize the need to market themselves in a better and more efficient way should they wanted to continue to expand. They missed a piece of the puzzle that, to this day, still often gets overlooked by C-level executives with a technical background – the power of public relations and marketing communications.
It took me ten years to actively explore all corners of the industry, deliver campaigns on six continents, and spent time living in mainland Europe, UK, and the USA before I felt brave enough to utilize my knowledge and channel it as a foundation of my company's service portfolio. This is how Bacheff Communications was born in the hot Californian summer of 2016. Precisely four years ago, I launched Bacheff Communications, a business that was quickly established as the only genuinely global technology public relations agency in Orange County, CA.
Our Newport Beach location also proved to be the perfect campground for international companies aiming at the US market. We were quickly noticed by many and developed healthy long-term relationships lasting to this day with companies from all across the world – about 75% of the company's revenue still comes from Asia and European countries such as United Kingdom, France, Spain, and Germany.
So far, 2020 has been a tough year for some because of the pandemic, but luckily this is not the case for us. During the Covid-19 crisis, the relationship with our current clients grows even stronger. We even drastically increased our payroll expenses to support the struggling economy and help California get back on its feet.
We operate in relative secrecy out of respect for our clients, so I wanted to use this rare memo to thank everyone who has been, or currently is, a part of Bacheff Communications – employees, contractors, media partners, and clients. Thus far, our journey would not have been so enjoyable without your loyalty and dedication over the last four years. I am excited about the future, let's continue to grow and shape the world of marketing communications together. Thank you and Happy 4th to everyone!